Meet the Founder
Barbara Anderson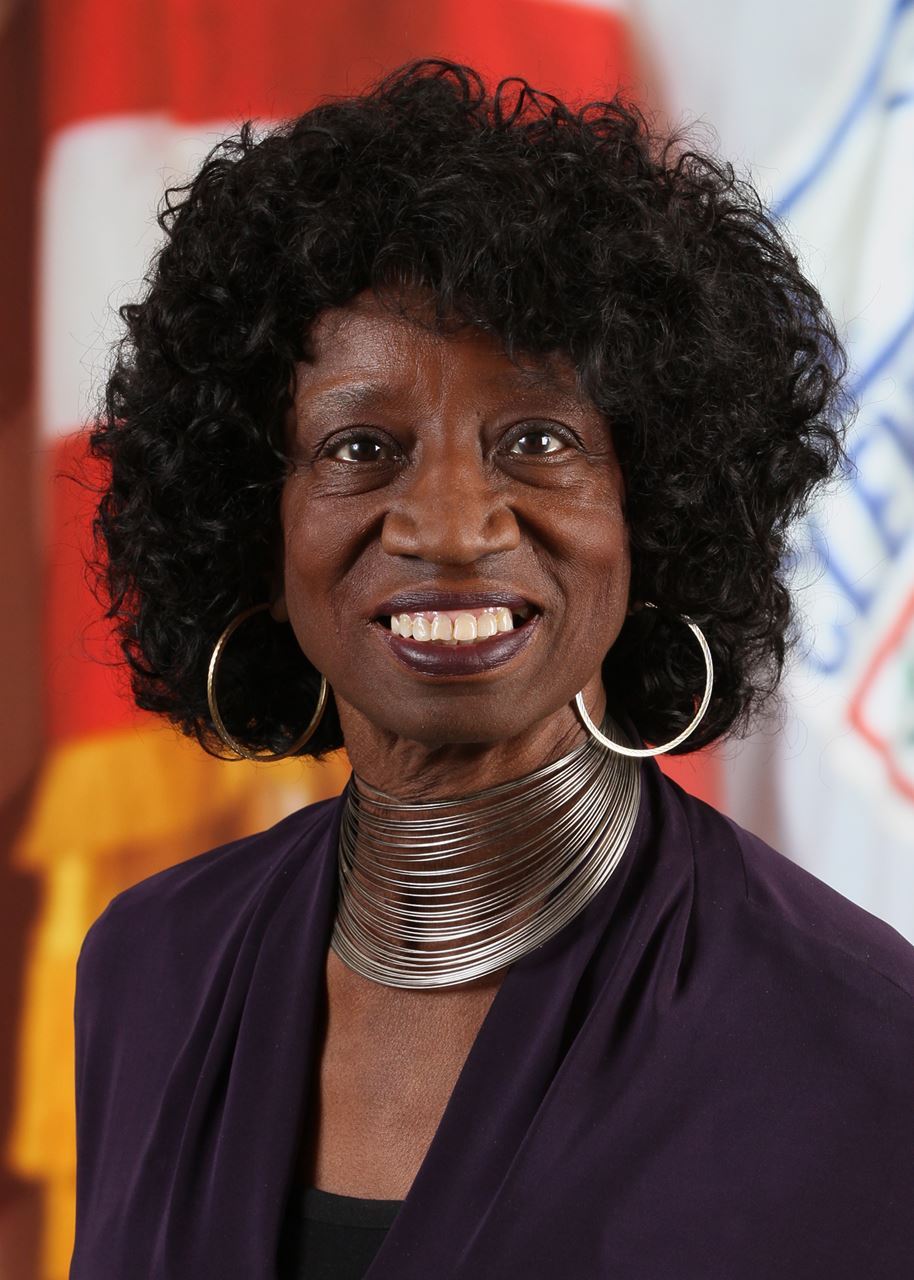 Barbara Anderson is a visionary leader in the movement to improve the quality of life in neighborhoods across the country. Her survival as a victim of predatory lending has equipped her to tirelessly work to end that shameful practice and keep families in their homes. As the former Treasurer and President of Empowering and Strengthening Ohio's People (ESOP) she has assisted in negotiations with mortgage servicers and banks that resulted in millions of dollars being reinvested into low-income neighborhoods, forged agreements that returned money to the victims of predatory lending as well as helped those in foreclosure or bankruptcy to modify loans resulting from abusive practices by the lending industry. She serves on various committees addressing the issues of vacant, abandoned, and vandalized property and the best use of land resulting from demolition. She has a principal role in the award-winning movie "Cleveland vs. Wall Street." The film effectively puts "Wall Street" on trial for the housing crisis in Cleveland. She was in attendance when the film premiered in 2010 at Le Festival de Cannes in France, the Filmfest Munchen in Germany and in six cities across Switzerland and she also attended the United States Premiere at the Cleveland Film Festival in April 2011; and served as a consultant to members of the Theatre du Shaman regarding the French stage adaptation of the subprime story. She is a prominent leader in national efforts to support fair lending, community reinvestment, and foreclosure prevention/intervention. Ms. Anderson has used her creativity and passion to facilitate various workshops and served as a panelist on numerous forums, including the National Training and Information Center Housing and Banking Summit: Turning Talk into Action. The event brought together hundreds of community leaders, industry executives and government officials to devise strategies to address the nation's housing crisis.  She also was one of a select group of people invited to Des Moines, Iowa by the Center for Community Change as a featured speaker to the Democratic Presidential Candidates.  With over 3,500 people in attendance at the 2007 Heartland Presidential Forum: Community Values in Action, Ms. Anderson told then presidential hopeful, Senator Barack Obama, that predatory lending "ain't right" and went on to question him on what he would do to correct the housing crisis. She is quick witted, a skilled artisan at putting words to paper and ideas to execution, an ardent supporter of the underrepresented and a dynamic force in working to overthrow abuse. Ms. Anderson has been interviewed nationally and internationally regarding predatory lending's community impact and its global effects on the economy.  She has been quoted in The Plain Dealer, The Neighborhood News, Cincinnati Inquirer; Wall Street Journal, The Free Times, City News and the New York Times newspapers; and various websites. She has been featured in an article of the Mother Jones Magazine, interviewed by Ladies Home Journal and Cleveland Magazine, and recognized in People Magazine, as a "People Heroes Among Us."  Noted author Alyssa Katz published in June 2009 "Our Lot: How Real Estate Came to Own Us," quoted at length, Ms. Anderson, giving her insightful view of what caused the mortgage meltdown. Ms. Anderson is also sought after for interviews by television and radio reporters from America, Australia, Canada, England, Finland, France, Germany, Japan, and Switzerland and has appeared on PBS; Bill Moyers' Journal, ABC, FOX, CBS, C-Span, CNN, NBC, BCC, TV One and as the host of TV20 Consumer Connections. She accepted the invitation from Congressman Dennis Kucinich to speak in Cleveland, Ohio at a special hearing on the devastation of predatory lending and has also testified in Washington, DC at the invitation of Senators Charles Schumer and Sherrod Brown before the Joint Economic Committee; providing insight and clarity to proven practices that can halt the negative impact of predatory lending. As Executive Board Member and Chairperson of the Housing Committee of the African American Women's Agenda, Ms. Anderson has written legislation on predatory lending introduced to the State Senate in March 2004 by Senator C. J. Prentiss. Ms. Anderson was interviewed by author Jan Thorpe for an award-winning book titled "Inner Visions and acted in the stage play by the same name highlighting her many achievements as a community activist. More recently she has a major role in the documentary "The House Next Door". The documentary focuses on the devastation caused by the housing crisis and a community's struggle to recover. Barbara has eagerly participated in the "Reverse ride-along" program. This program includes Cleveland Police Cadets, Senor class Nursing Students and Community Representatives. Reverse ride-along participants talk about the aspirations, assets, and challenges of residents in marginalized neighborhoods, the efforts of community members and nonprofits working to improve the quality of life and opportunities and finally the importance of community engagement. She is the Founder and CEO of Another Chance of Ohio, which makes available, at no cost, donated clothing, furniture, appliances, and house wares to people in need.  Another Chance of Ohio is a 501c3 non-profit whose mission is to provide high quality homes for low- income people. Another Chance operates three homes; Janie's Home is a home for a family that is trying to escape domestic violence. This home is named for the sister of the Director who experienced her own struggles to escape domestic violence and find the serenity that was inside her.  Pete's Place is located near the VA hospital. The home is named for Specialist E4 Sylvester (Pete) Williams III. Specialist Williams enlisted in the Army in 1966. He honorably served until he was discharged in 1969. Pete's Place is designed to give an opportunity to veterans that have struggled with homelessness and job loss another chance; and finally-Mama Crockett's Home-Edna Mae Crockett was a foster parent to many youths that grew up in the Mt. Pleasant neighborhood. Her home was a place that many people when going through turmoil in their life would stop, seek shelter, rest, food, clothing, and encouragement.  The home is dedicated in her honor as a home for foster care youth that have aged out of the system.2017 began with ACOO Founder and Chairperson; Barbara Anderson being honored as a "Cleveland Hero" Her on-going leadership and tenacity were highlighted at the City of Cleveland Black History Month Crowning Event Luncheon. 
2021 ushered in a new opportunity to serve with Ms. Anderson being elected as a Board Director for Third Federal Savings and Loan. Ms. Anderson also serves as board member for both Kiwanis Club of Southeast Cleveland and University Settlement.Ms. Anderson also focuses on healthcare for the uninsured. She has also appeared in the film "Broken Balloon" which addresses the issue of sex and AIDS in our youth.   She is actively involved in the direct distribution of blankets, coats, and food to the homeless. She has served as President and Treasurer of Community Assessment and Treatment Services (CATS); Treasurer of the Board of the Empowerment Center of Greater Cleveland, Advisory Committee Member of The Ohio State University Extension, Advisory Board Member of MetroHealth System, Board Member of Pneuma Life Foundation, and founder and President of Bring Back the 70's Street Club (BB70).Ms. Anderson has a long history of serving the needs of others. She was a volunteer in New Orleans, Louisiana after Hurricane Katrina. 
Ms. Anderson was appointed to the Cuyahoga County Community Reinvestment Advisory Subcommittee in 2019. She has served as the moderator for the Ohio Fair Lending/ Vital Community Coalition Conference, Community Benefits Agreement panel. Ms. Anderson was also appointed to Fifth Third Bank's Community Advisory team. Ms. Anderson currently serves as the Chair of the Greater Cleveland Reinvestment Coalition and is a Board Member of Concerned Citizens Community Council. She has served on the Board of Cleveland Housing Network, CoHab Housing Development Corp., Center for Economic Opportunities of Greater Cleveland, Cleveland Works, Cleveland School Board and as Executive Director and Board President of the Cleveland Student Health Program. She has also served on the Center for Community Solutions, Welfare Implementation Council, Sanction Review Committee and Community Asset Capacity Development Project She has testified before the United States Senate Judiciary Subcommittee on the Constitution in support of the Racial Harassment and Intimidation Law passed by Governor Richard Celeste. Ms. Anderson retired from the City of Cleveland Department of Community Development, Office of Fair Housing and Consumer Affairs, as a Consumer Protection Specialist/Assistant Administrator. She is a long-standing member of Holy Trinity Church and Cultural Arts Center where under the leadership of Apostle Dr. Andrew D. Clark, Sr. she serves as the Adult Sunday School Facilitator.  Ms. Anderson is a graduate of Neighborhood Leadership Institute; Class 16, Project Access, and Neighborhood Leadership Development Program Cohort IV. Ms. Anderson is the Mother of four, the Grandmother of eight and a Great Grandmother of three boys.She enjoys acting and is a Standardize Patient for the Mt. Sinai Skills and Simulation Center at Case Western Reserve University. 

Ms. Anderson inspires others due to an uncommon amount of dedication and strength of character. She has overcome various obstacles to achieve professionally managed success while developing long standing relationships with many influential Clevelanders. Her humility and sense of humor are the seams that sew a tapestry of high moral fiber that has helped her become the inspiration she is to so many today.